Our Staff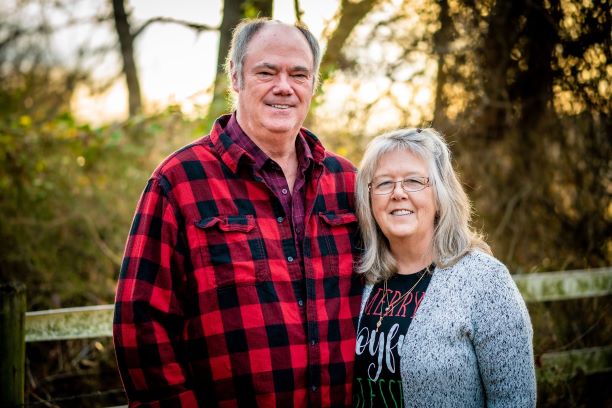 Steve Bell, Sr.
Pop has been an instrument repair tech since 1981 and doesn't look like he is slowing down. He is truly a master craftsman and an outstanding teacher. Steve Bell, Jr. would say "I have the best Pop on the planet" and Pop will remind him "always give glory to God". Pop can always be found at his repair bench in Keller working on a school instrument, enjoying an ice-cold Coca Cola, and teaching his trade…unless it's time for a power nap and lunch with his "Wild Woman" - wife Linda Bell.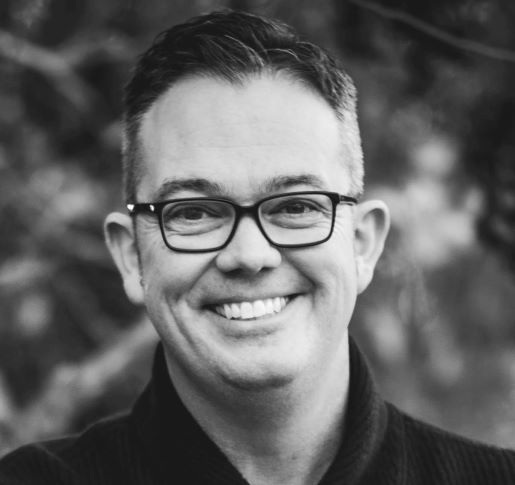 Steve Bell, Jr.
Steve Bell, Jr. has been right beside his Pop in the repair shop from the beginning. He has an extensive band instrument repair background, has worked with and under several different repair technicians, and managed repair shops throughout his career. As a former Educational Representative and repair tech, Steve Bell, Jr. brings an interesting set of skills and hands on experience that assist school administration and Educators with capital outlay purchasing, school rental business, school and retail repair services, accounts payable management, accounts receivable management, logistics, company management, and provide support for the Bell's Music Shop team. He is also the primary contact with manufacturer relations and purchasing of products supplied out of the Bell's Music Shop locations. He offers his customers and staff a hands-on perspective that typically gives them the peace of mind needed while conducting business with Bell's Music Shop.
It has always been a shared dream for Steve Bell, Sr. and Steve Bell, Jr. to work their careers together and build this business. They continue to prove that there is not a better team than father and son. Steve Bell, Jr. and Pop want to continue this legacy for Austin and Brody. He is married to the love of his life Michelle and together they have four children Austin, Claire, Brody, and Jillian, two dogs Finley and Hank.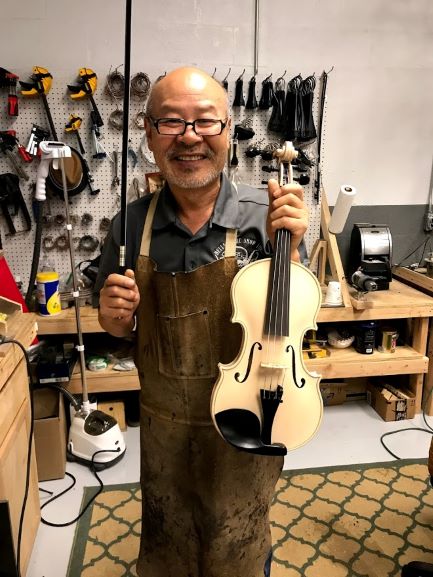 Hoeyon Na - Master Luthier
Better known as Juliano, joined the Bell's Music Shop, Inc. family in 2016. He studied violin performance in Russia before training under Vladimir Kitov, a Russian Master Luthier. Juliano also taught violin in Korea for 20 years. He opened his own string shops in Korea before moving to the United States in 2008 so that his son could further his education. He is the best!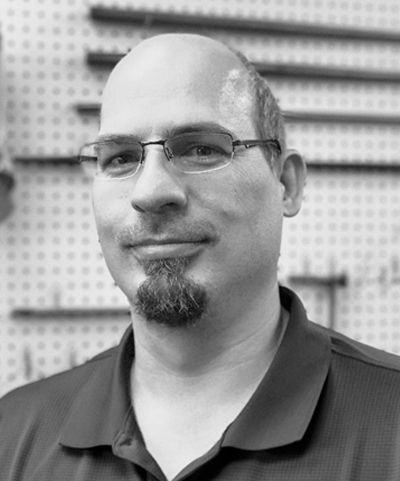 David Charron - Store Manager
David joined the Bell's Music Shop, Inc. family in 2012. He is the store manager of the Keller location and has always been a huge asset for the business. He oversees inventory, orders and processes orders for the territory, and communicates what is needed with the shop.
[email protected]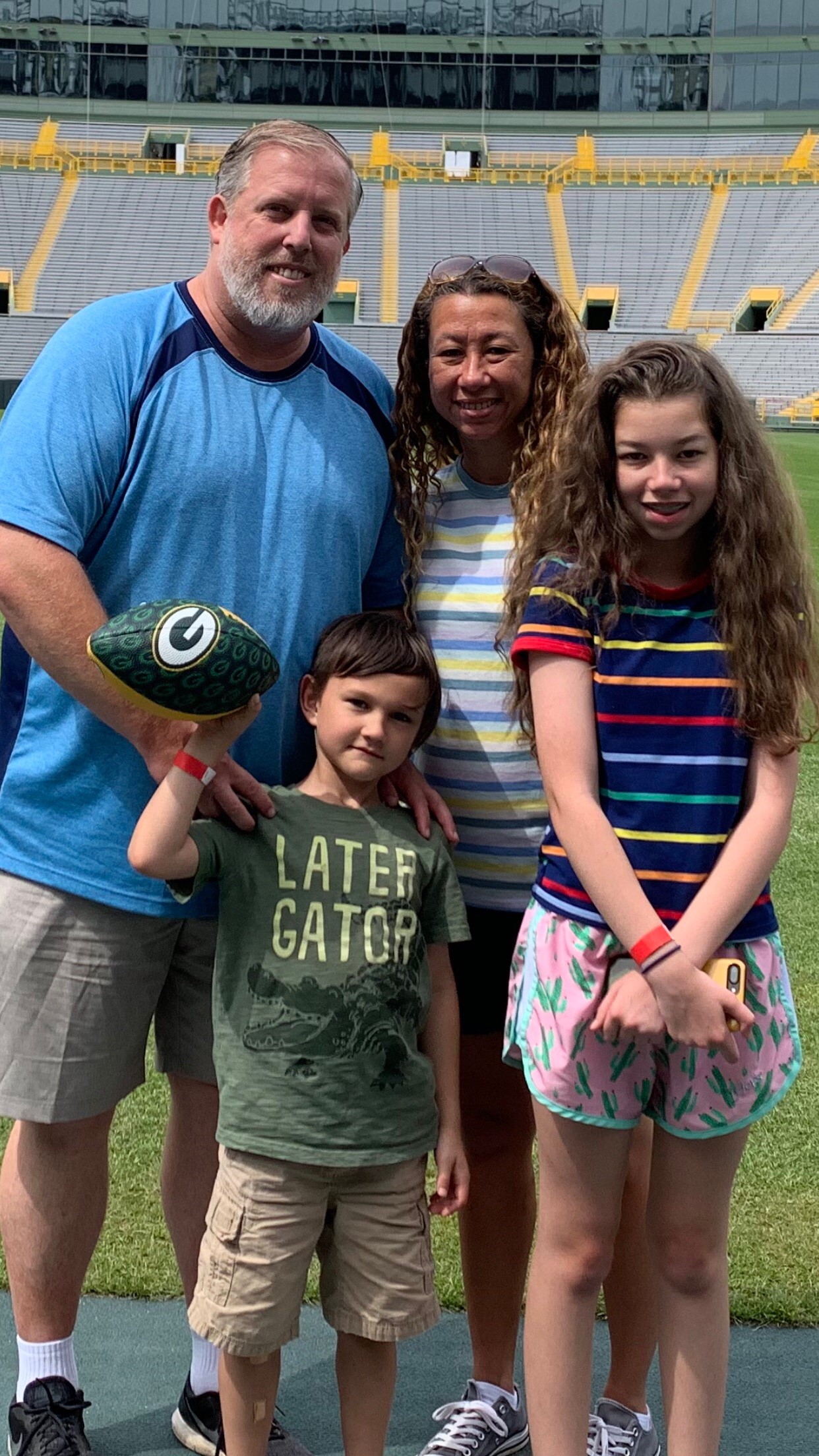 Al Dunn- Educational Representative/ Percussion Specialist
Al Dunn is excited to be an Educational Representative with Bell's Music Shop and brings quality skills from his career that will help Bell's Music Shop better serve the territory. Al has worked in music retail with Lone Star Percussion and Guitar Center. Al studied percussion performance at LSU and has been serving as an educator in the DFW area since the 90's. Most of that time was in Lewisville ISD and in the Timber Creek High School (KISD) cluster. During that time, he's had the honor of having groups at the PAS call for tapes, BOA percussion festival, BOA marching band regional champion, the Leigh Howard Stevens high school marimba seminar, WGI PSO finalist, on staff for the WGI PIO gold medalists Vigilantes Indoor Percussion, DCI experience includes marching with the Phantom Regiment and Blue Devils, and has also written and/or taught for the Regiment, Glassmen, Crossmen and other groups across the US and Canada. Al is currently an adjudicator with DCI. Mr. Dunn is a member of PAS, TMEA, and Phi Mu Alpha. Al services the Keller and Northwest ISD accounts throughout the week.
Al currently lives in the Saginaw area with his lovely wife, daughter, son, and two dogs.
[email protected]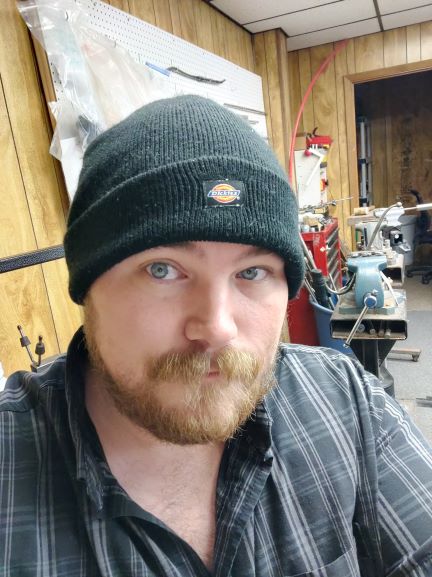 Scott Engle - Woodwind Repair Specialist
Scott Engle was born and raised in Southern California where he attended the Orange County High School of the Arts. Then he studied saxophone performance at the Bob Cole Conservatory of Music at Cal State University Long Beach. Scott began his repair career at age 16 apprenticing with technician Dan Hansen and former lead Kanstul bell maker Jerry Ruvalcaba at Anaheim Band Instruments. He is now fully trained as a brass and woodwind technician. Later Scott moved to Texas to further his career in band instrument repair and has since started a family with a wife and three sons. He looks forward to servicing your instrument repair needs with the positive attitude and attention to detail for which Bell's Music Shop is known.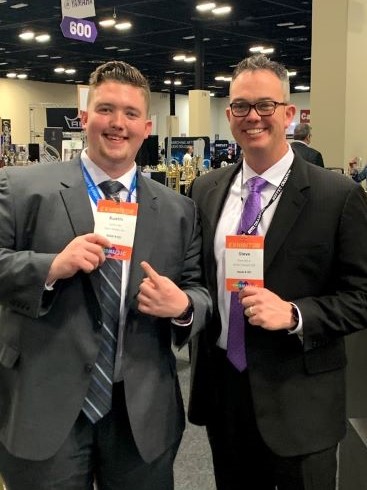 Austin Bell- Educational Representative/ High Brass Specialist
Austin, Educational Representative/High Brass Specialist at Bell's Music Shop, is the oldest son of Steve Bell, Jr. Most of the music educators and school administrators in the serviced territory have watched Austin grow up in the family business. He even wrote his first rental contract at the age of 8. Austin is a trumpet player with a passion for performance! He was a part of the Timber Creek H.S./Keller ISD band program and received a full music scholarship to Oklahoma City University to work on a trumpet performance degree. During his time with OCU his priorities changed, and he realized that he desired to be back at the shop. Austin is learning the repair trade from his Pop and does about anything at the shop when needed. Austin services the Argyle, Azle, Carroll, Eagle Mt. Saginaw and Grapevine ISD accounts throughout the week.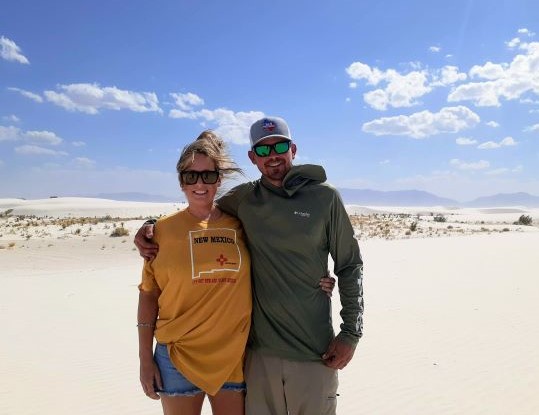 Tyler Rawlings – Master Brass Repair Tech
Tyler is a second-generation brass repair tech that has twenty plus years of experience. Tyler got his start in the school music business a lot like Steve Bell, Jr. Tyler received his skilled labor training from his father Kim Rawlings while working at other school music dealers. Kim Rawlings is recognized as one of the best and most respected instrument repair techs in the industry and Tyler is a lot like his dad. Tyler has an attention to detail that is practical with a cost-conscious estimation approach for customers. These skills combined with his expert trade skills keep instrument repairs affordable for Bell's Music Shop customers. Tyler is married to his lovely wife Nikki and together they share a love for outdoor activities and fitness.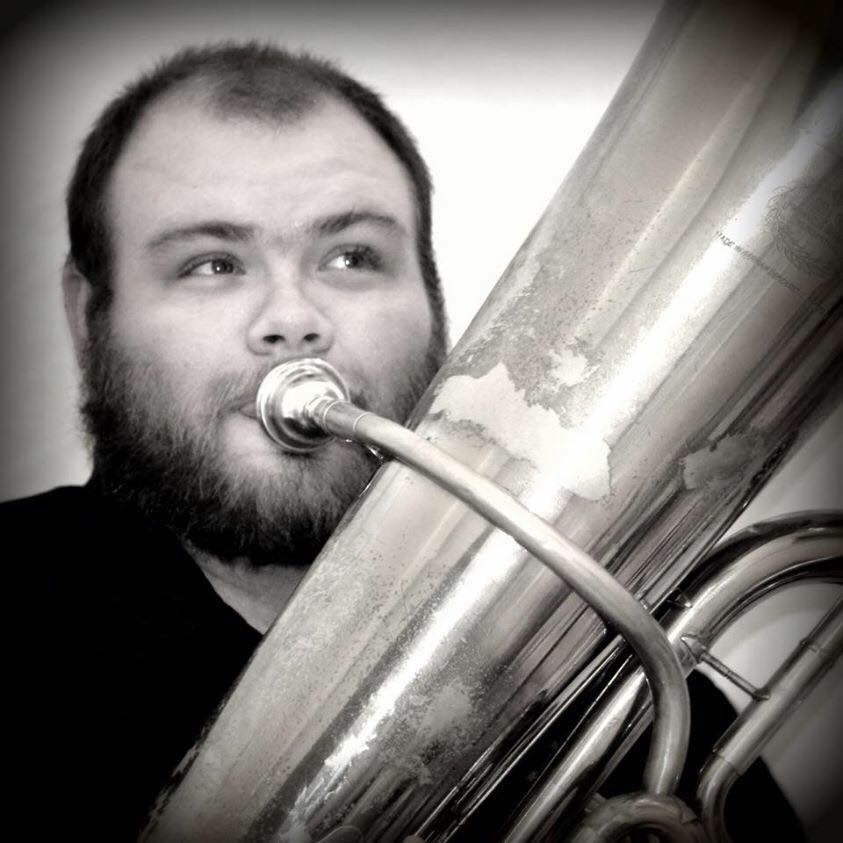 Bryan Gozdowski - Brass Repair Specialist
Bryan joined the Bell's Music Shop, Inc. family in June 2019. Bryan studied tuba at the Northern Arizona University and The University of North Texas, where he studied with Alex Lapins and Don Little, respectively. While not at the shop, he teaches young tuba and euphonium players in Keller and can be heard playing with the New Philharmonic Orchestra of Irving.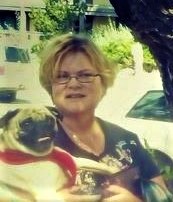 Kathy Ruggerio - Accountant
Kathy has basically been with the Bell's Music Shop family from the beginning. She has an accounting background from her years of service at the City of Mesquite and continues to use her skills as the shop accountant. She also maintains the school vendor agreements in the districts serviced, assist with day to day accounts payable and receivable processing, human resources, and assist in any way when asked.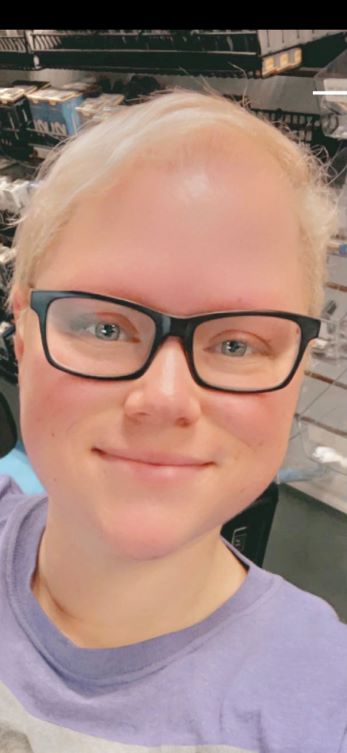 Eddie Ruggerio - R

ental Collections and Retail Assistant
Eddie Ruggiero joined the Bell's Music Shop team in 2021. Ms. Ruggiero brings an extensive background in customer service, retail, collections, and an orchestra experience playing bass while in school. You can typically hear Eddie singing a tune as she walks around the shop! She is our Rental Collector and Retail Assistant of the Keller location.
Lori Thomas
Lori joined the Bell's Music Shop, Inc. team as a website developer due to the company growth. Since joining the team, she has proven to be a valuable part of our organization. On top of running point with website development, she is an Educational Representative facilitator and an online order processor. She assists with the day to day internal business needs. Lori owned a bakery for thirteen years and is no stranger to hard work. She is also married to a Music Educator, Justin and came with an understanding of music education.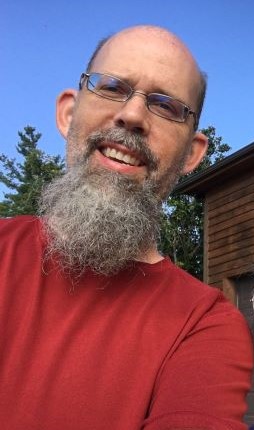 Justin Thomas- Brass Repair Specialist
Justin, a full time band director in Arlington ISD, joined the Bell's Music Shop, Inc. family in 2018 as a summertime brass repair tech . He is one of two SFA alums in the shop, and did his masters at Rice University in Houston. His specialty, like many others here, is tuba. Justin brought his wife Lori into the music fold in Jan 2019. Having not been in band she now has a much better undeRrstanding of his world.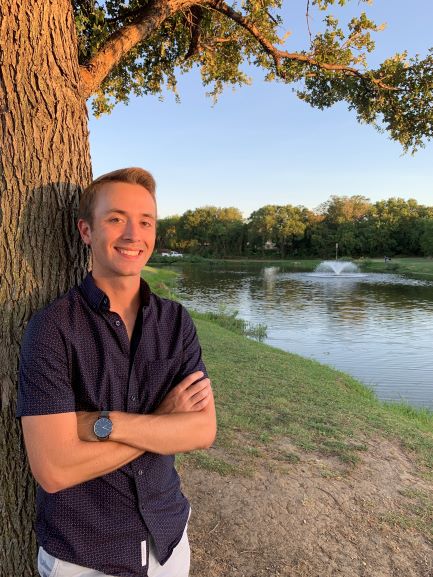 Kyle Foster- Brass Repair Specialist
Kyle has been part of the Bell's Music Shop, Inc. family since 2018. Working his summers in the shop, he learned brass repair. While growing up he attended Indian Springs MS and Keller High School so Kyle has been around and seen the great work Bell's continues to do in instrument sales and repair. Kyle attended Sam Houston State University in Huntsville, where he completed his Bachelor of Music with a concentration in Trumpet. Kyle's first year of teaching was during the co-vid epidemic in Hebron High School. An experience that hopefully will allow him to come back to his Bell's family for another summer.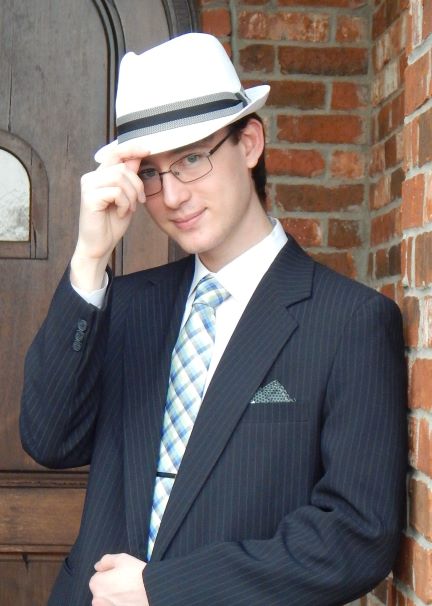 John Muths- Brass Repair Specialist
John Muths, trombone player of 7 years (split evenly between tenor and bass), recent graduate of VR Eaton High School, and will be attending Oklahoma State University in the fall to study electrical engineering. He intends to continue to play trombone all through college, as music is very important to him and what he does.
"While I don't know much about instrument repair now, I am learning more with each day that passes, and intend to come back next summer to enhance my knowledge even more!"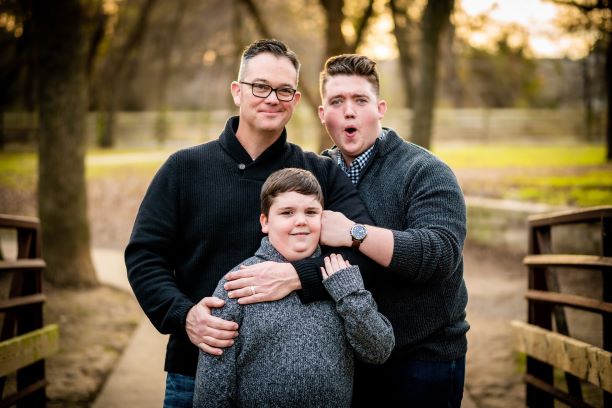 Brody Bell
Mr. Brody is the youngest son of Steve Bell, Jr. and an aspiring trumpet player. Brody is always ready to get right to work no matter what the job is at hand. He enjoys instrument repair and wants to run the repair shop one day while leaving the social side of the business with his brother. We always appreciate it when Brody is in the shop and sharing a coke with his shop family.
He will make a great C.E.O. one day!